I
t's no secret that the colourful and varied landscapes of Ireland have long inspired painters, poets and artisans. Even Irish jewellery artists like me garner ideas from what we see, smell and hear.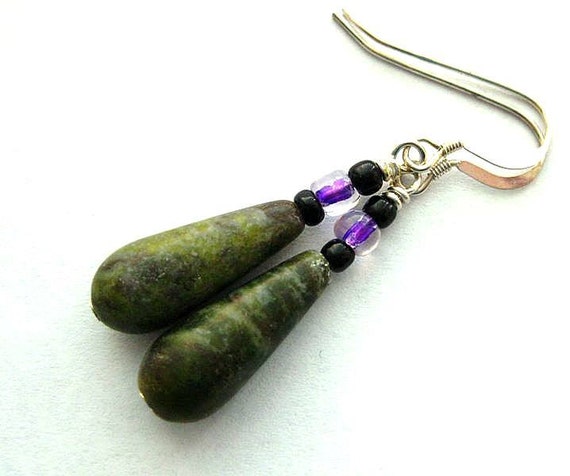 Connemara marble drop earrings, 'Irish Heather'
The idea for these
Connemara marble
and purple and black glass earrings came from my trips to the bog lands in Co, Offaly, near where my mother was reared.
Offaly Way. Own photo
Much of the midlands bog areas of Offaly and Laois and the green mountains throughout Ireland are covered in a riot of purple heather.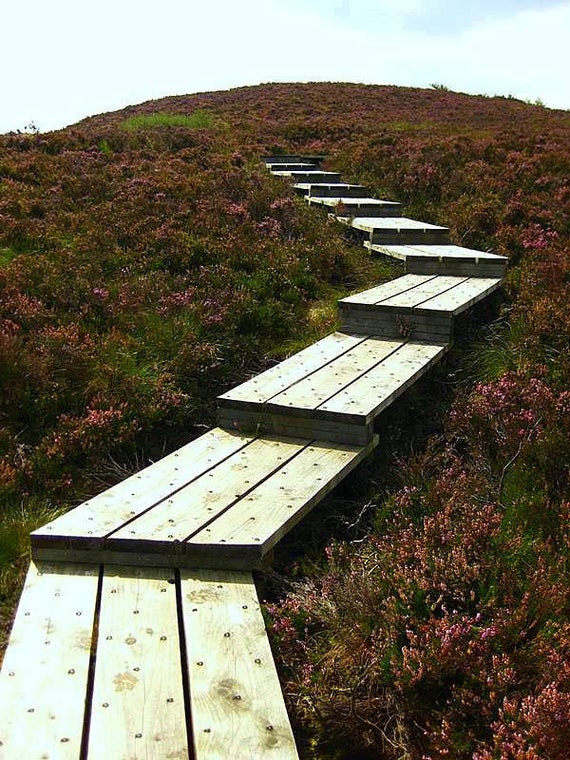 Ridge of Cappard, Slieve Bloom Mts, Laois, own photo
Irish bog oak, Lough Boora. Own photo
The black seed beads used in the earrings design are there as a nod to Irish bog oak. This is ancient oak that has been preserved and naturally blackened in the peaty earth of the bogs. In the 1800s bog oak was used to make black mourning jewellery. I have yet to find a piece of usable bog oak myself, but if I ever do it will be fashioned into a very special piece. In the meantime, you will just have to make do with this increasingly rare and very beautiful
Irish marble
.......