Heading off to the sun or just enjoying hazy summer nights at home? Or perhaps you are a guy looking for a romantic piece of jewelry for your loved one's birthday and that's how you landed on this page.

Well, I better deliver what it says in the title so. I hope you find what you were looking for in this collection of romantic, summer night jewelry, all handmade in Ireland.
pink moss agate heart earrings
Dainty, pinky-brown, moss agate heart earrings will warm the heart of any girly girl. The shade of dusty pink is so dark it is close to brown with purple undertones.
Sweet Dream earrings
will go with a lot of other warm colours but also contrast well with summer linens and whites. These ear candies are one of a kind, never to be found again so grab them fast!
Cork red marble heart pendant
Cork red marble
is a very rare stone, found only in Southern Ireland. It is more often seen in churches and other public buildings than in jewelry.
This marble heart i
s the last one I have in stock. It is a pale, brownish pink. I gave it a Celtic twist with a spiral bead and spiral wrapping on one side. You decide which is the back and which is the front.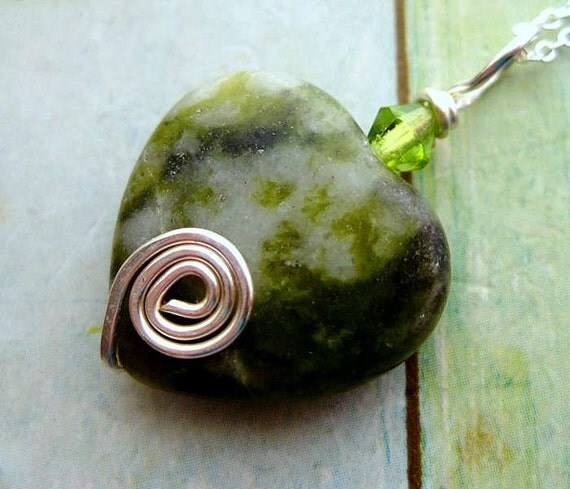 Connemara marble heart pendant, Love Spirals
Connemara marble
is unmistakably Irish. This
green heart pendant
is also decorated with a hand-formed silver spiral and matched with a Swarovski crystal emerald bead. Hearts and heritage - how special is that?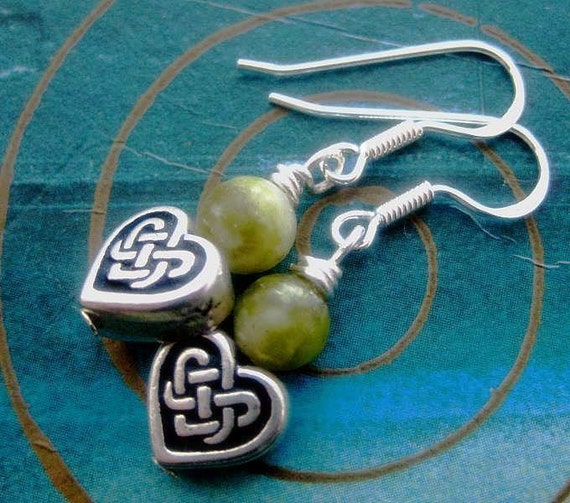 Forever earrings, Connemara marble and Celtic hearts
Celtic hearts matched with Connemara marble beads make for beautiful, Irish jewelry.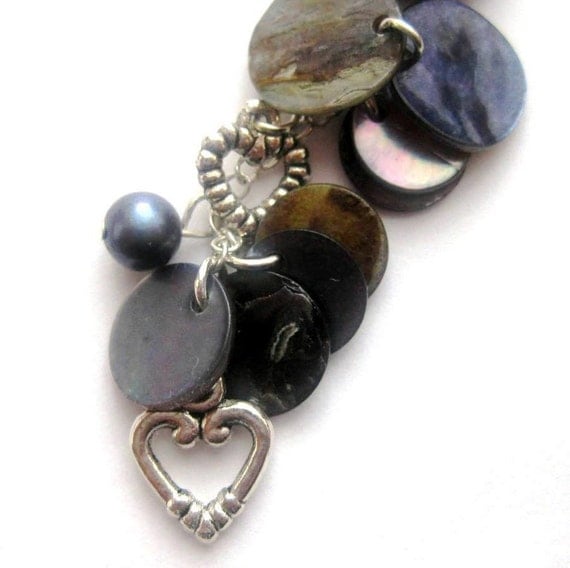 blue pearl and heart purse charm
If you are seeking a small token maybe even that something blue, this
blue pearl and silver heart charm
is exactly that. The discs are mother of pearl and the rounds are peacock blue freshwater pearls. Just clip this onto a bag or purse, or even a bouquet of flowers. It would also work as a rear view mirror charm.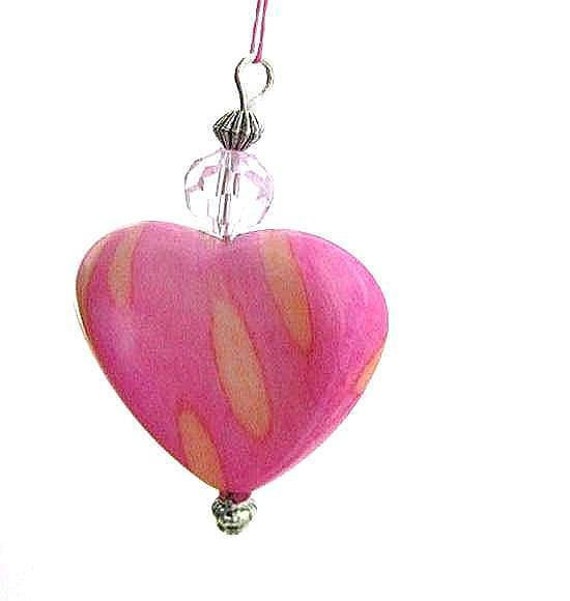 Let's not forget the little girls. This pretty, pink, ceramic
heart ornament
will delight your mini princess. Hang it in her bedroom window so the crystal bead sparkles in the sunlight.