I found this unusual piece of sea glass on a Dublin shore a couple of years ago. The lines fan out like rays of sunshine. At a guess, it comes from the bottom of a vase or bowl. It reminds me of a Dublin Crystal fruit bowl my mother won for fish cookery or some such thing when I was a teenager.
I confess I was a little scared to wire wrap such an interesting piece lest I spoil the radiating lines and so I did nothing but admire it until now.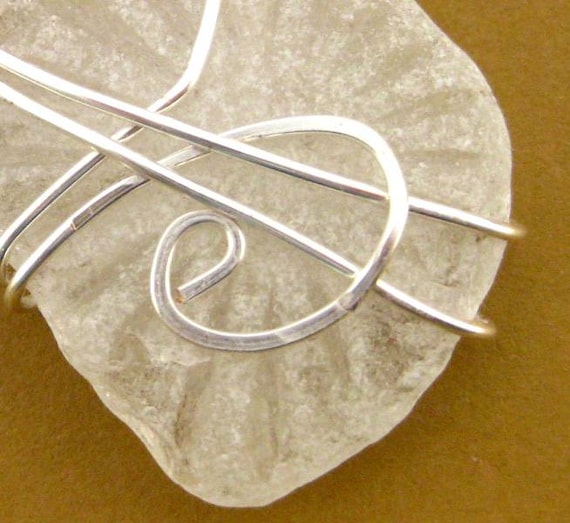 Then out of nowhere I lost my fear and got the urge to do this with it in silver wire. I had the swirl of the ocean in mind when wire wrapping it.
Yes, I had to wrap over the rays but you can see the shape of the lines through the wire, just like rays of sunshine penetrating deep waters. It works.
Sometimes you just have to go for it.