Artists across many genres naturally tend to draw inspiration from what they see and observe around them. That often goes for jewellery designers too...
Bothernabreena, Dublin, Sept 2013
I'm as proud to show off the lush, green Irish countryside, so close to our capital city, as I am to use Irish materials including Connemara marble.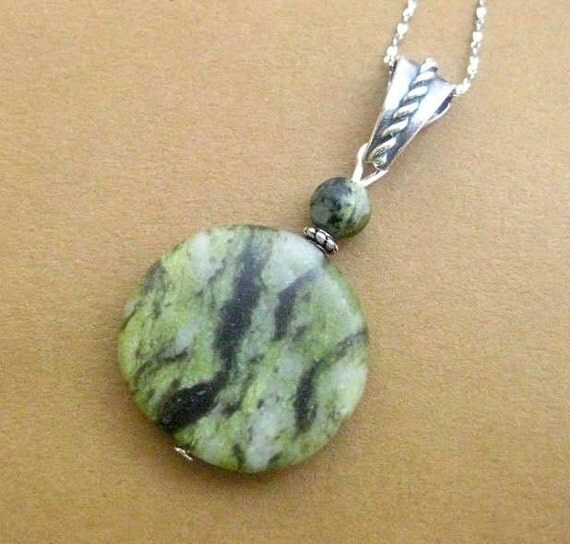 Connemara marble and sterling silver pendant 'Calm'
Golden field en route to Greystones/Bray cliff walk, Sept 2013
Harvest shades and late summer sunshine inspired me to wire up these honey coloured, citrine earrings in September.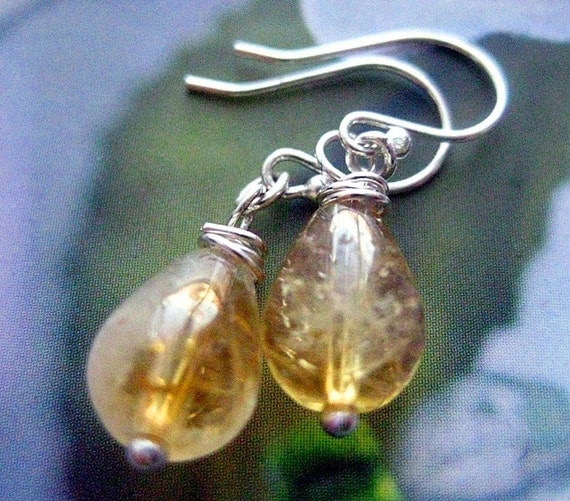 Citrine earrings
Boat at Balbriggan harbour, Dublin, August 2013
One of the best things about Dublin is how easy it is to get out of it, into the fresh air in the hills or sea. I like to breathe sea air as often as I can and this summer I visited several of our beaches, cliffs and harbours. The photo above was taken in
Balbriggan
, 40 minutes North of the city by train.
Marine blue is a gorgeous colour, often seen on fishing boats up and down the coast. I had a couple of lengths of velvet ribbon in my stash and dug it out when I was uploading this photo to my computer. It drove me to experiment with a different type of necklace for my
sea pottery and sea glass pendants
.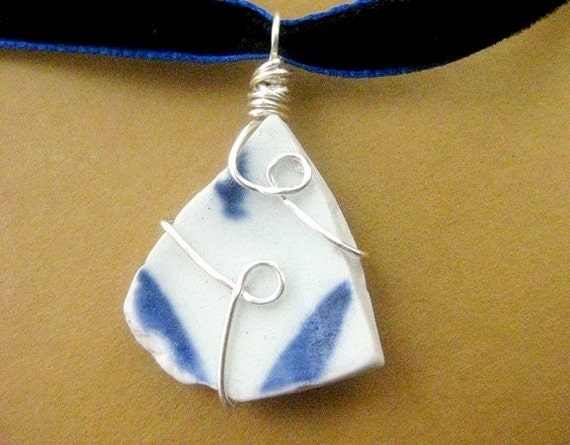 Blue and White Sea Pottery pendant...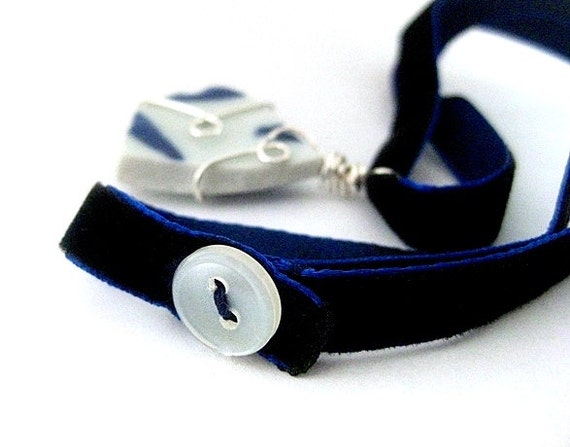 ...on royal blue velvet ribbon necklace