May and June bring warmer weather (we hope) and here in Ireland it's a special time of year for 7 year-olds making their First Holy Communion. My own Communion day was simple enough, as I believe it ought to be. My Grandmother and aunts attended with my immediate family at the local church. I didn't have relatives in Dublin at the time as both my parents hail from the midlands so we didn't do the traditional thing of visiting all the rellies that afternoon. (Yep at that tender age I was pretty jealous of my schoolmates who garnered a nice tidy sum of dosh by doing the rounds, but I still felt pretty special.) We had a nice family meal afterwards and then visited the botanical gardens. Very simple.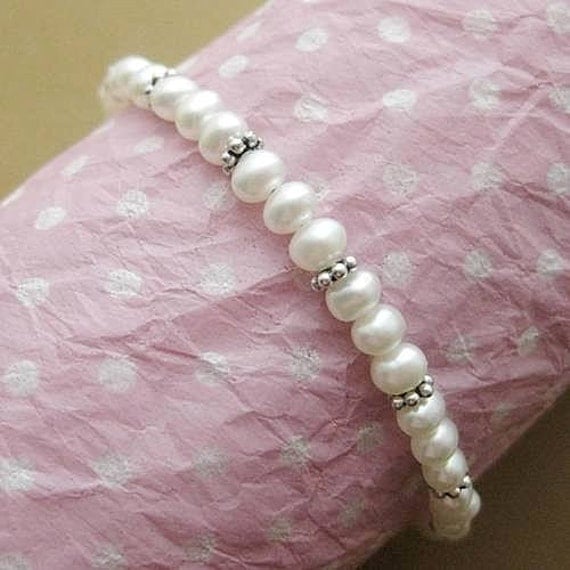 White pearl Communion bracelet
My outfit was also simple by today's lavish standards. I had a mid-length lacy white dress, with applique flowers along the hem. It was of course, handmade by my crafty Mum and I wore a veil that she also trimmed with matching flowers. My Granny gave me a white prayer book and mother of pearl rosary beads. (I received rather a lot of rosary beads from all the nuns on Dad's side of the family!) My Mum got me a pretty white Handbag to put them all in on the day along with my coin for the collection plate and a little white comb and mini bottle of cologne. I felt so grown up. I also got my first watch that day from my parents and a silver charm bracelet.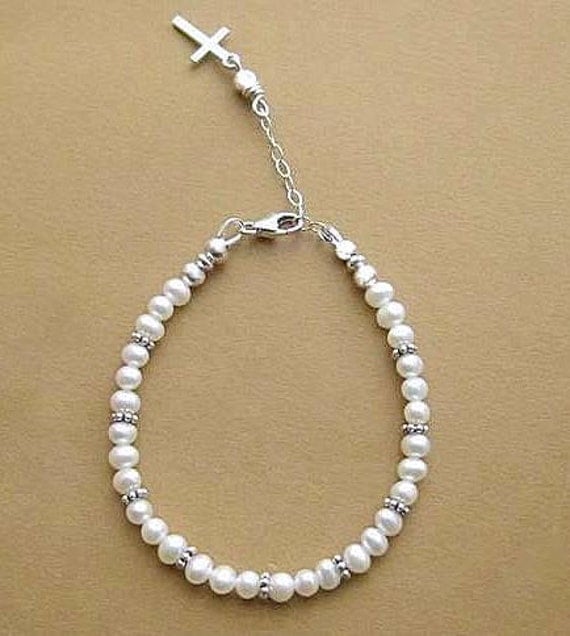 White Pearl 1st Communion Bracelet
There is no need to go to great expense for a Communion gift. This affordable bracelet is made with white, freshwater pearls and sterling silver. I decided this season to offer a choice of charm; either the sleek, sterling silver cross pictured above.......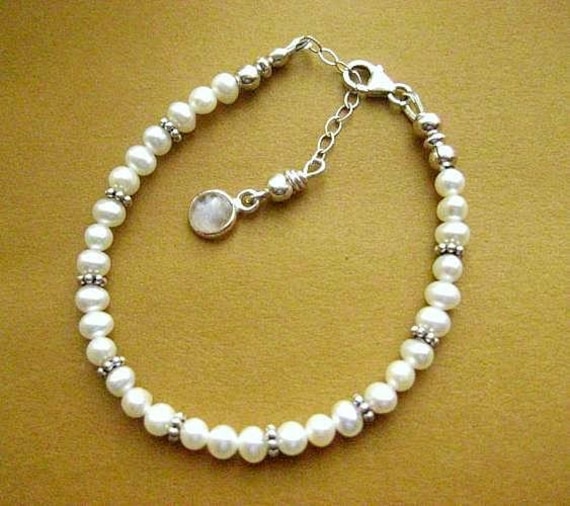 ...or the moonstone gemstone charm in this photo. You decide which is more suitable.
The bracelet is also apt for a young bridesmaid or a flower girl. Measuring 6 inches, with the extender chain adding an extra inch, it would also fit a petite bride whose wrist measures between 5.25 inches to 6.5 inches.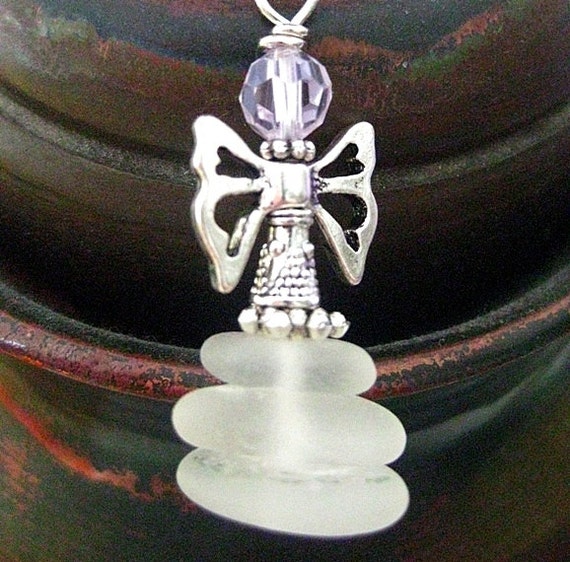 White Seaglass Fairy or Angel
An alternative idea for a 1st Communion (or flower girl) pendant is this
seaglass fairy or angel
. It can be hung on a silver chain or a slim pearl necklace. Afterwards it can be worn as jewellery or hung in your little girl's room as a sun catcher.
More ideas for simple, affordable accessories and gifts for your special angel.