Handmade by Amo'r
is not just about jewellery and accessories. I also make wire wrapped
ornaments, fairies, suncatchers
and other pretty things to decorate your home, your
festive tree or hang on your rear view mirror.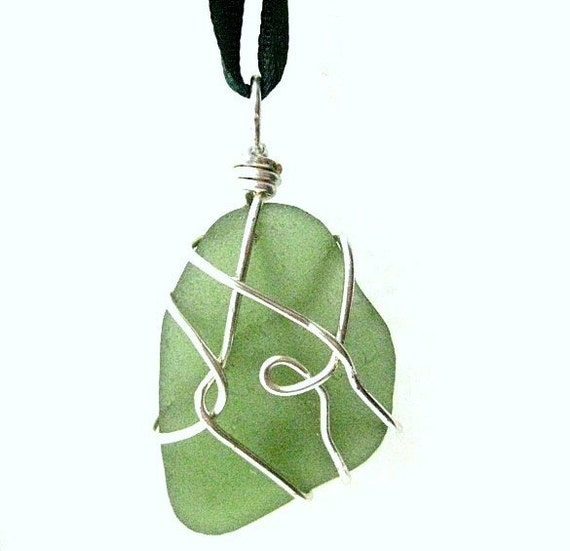 Irish Sea Glass Suncatcher, ornament or pendant
Sea glass makes great suncatchers and Christmas ornaments as it looks spectacular with the light shining through it. I keep mine simple and versatile. You can choose where to hang it and if you prefer, you can even put it on your favourite chain and wear this one as a pendant.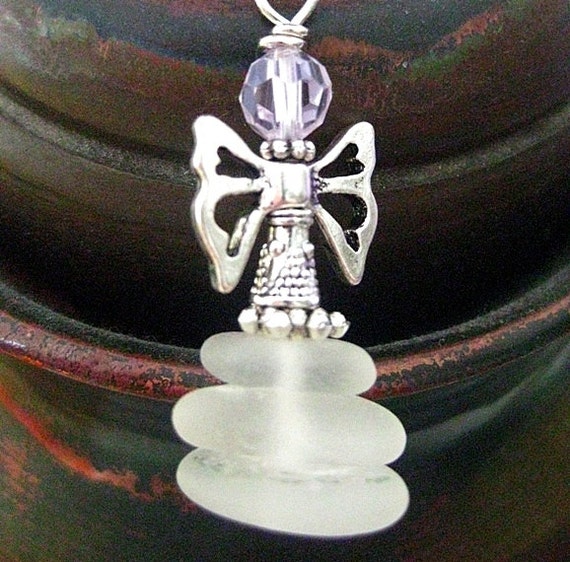 sea glass and crystal fairy
I teamed this drilled sea glass with silver componants and pink crystal to make a cute fairy. It will catch the light beautifully. The crystal adds extra sparkle and would be perfect for hanging in a little girl's bedroom. It would make a realy cool thank you gift for a young bridesmaid or flower girl.