Connemara marbe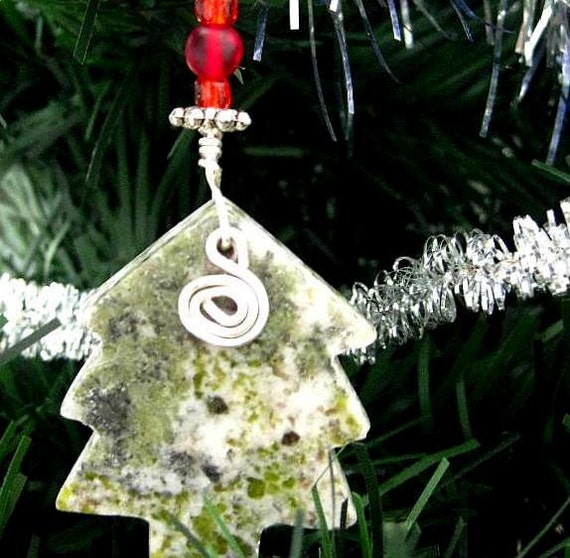 Connemara marble Christmas ornament
I was listing a Connemara marble ornament in my Etsy shop and looking at the photo, I thought I'd got the colour balance wrong. Surely the lime dappling isn't as strong a green in reality as it looks in my photo? Surely the formation of the crystals is not so defined? But one glance at the actual item and I can see the tone is very intense and the different mineral balances are indeed in highly defined clusters. Reminds me of a lime ice pop I used to love as a kid...well ok, I still love....
Connemara marble
So I got up real close and personal with the stone to see what it looked like. (Excuse my amateur photography, but I seem to have caught the colour ok.) This rare Irish marble is over 600 million years old and is made up of re-crystallised particles. Amazing isn't it?
Here's another piece of Connemara marble where the formation between the crystals of different mineral composition is smoother. It comes from the piece in this pendant below. A stunning specimen of stone.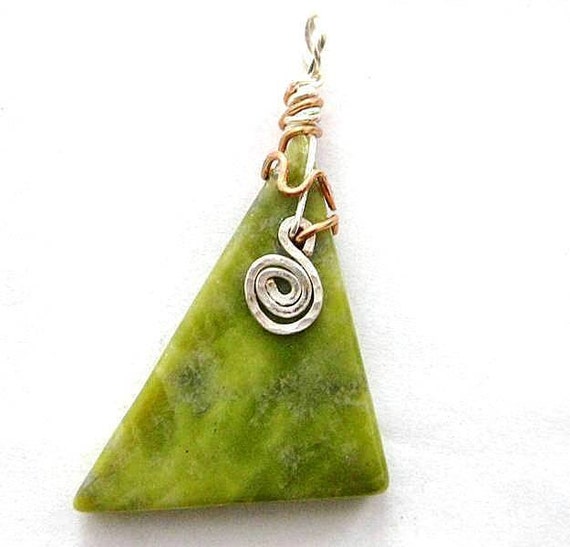 Connemara marble, silver and copper pendant
You can read a little more about this rare stone on my previous post
HERE