wire wrapped honey agate pendant
Initially inspired by the weak wintry sun we've been experiencing here in Dublin, I created this honey agate pendant with the stone age tombs at
Newgrange
in mind.
Now a UNESCO world heritage site, the Neolithic burial chambers are over 5000 years old. The ancient Celts, who built the temple, worshipped the sun and other 'Gods of Nature'. The design of the passage tomb is so clever that during the winter solstice on 21 December, the shortest day of the year, the sunlight streams through an opening above the entrance and illuminates the narrow passageway and a wider chamber beyond. The last time I visited, I was given an idea what it would be like. The effect was simulated for an instant by turning off all the lights, leaving the visitor in total darkness, then shining in a beam of artificial light from above the entrance. Spectacular!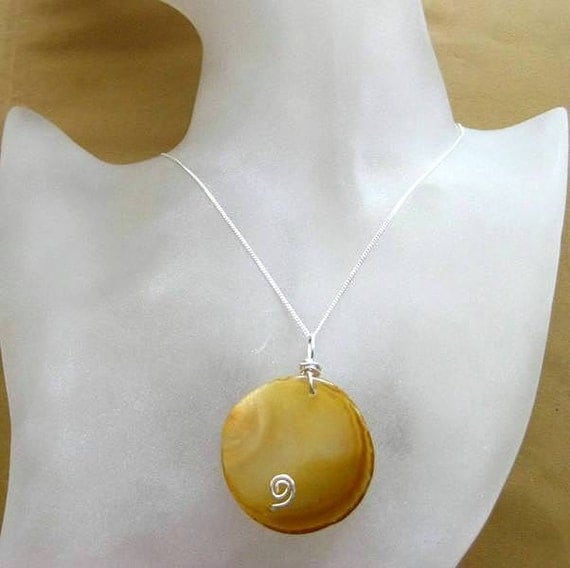 This smooth, slice of agate stone was just perfect for representing the concept. Rounded like the sun, the specimen boasts yellowy tones of gold, mustard and honey. The cool sterling silver makes a stunning contrast to the warm shades.
The entrance to the tombs are decorated with typical Celtic spirals. Their exact meaning to this ancient people is unknown but it is believed they may represent infinity and/or the afterlife or perhaps, simply the circle of life. I use this quintessentially Irish symbol in much of my wire work.
To make the pendant, I started with the spiral, forming it at the end of a length of solid sterling silver wire. I used different
hammering techniques
to harden it and make it rigid, then to flatten and spread the wire a little so it would sit flush against the stone. I threaded the rest of the wire onto the stone through pre-drilled holes, tweaked a precise bend into the wire at the back to tighten, then wrapped the bail for hanging.
It is a very simple design that allows maximum exposure of the beautiful stone, while managing to convey the concept. The essence of my wire work is my aim to highlight the beauty of the materials without overpowering them. Often, the simpler looking a design, the harder it is to achieve this without the use of glues and cements. It is all down to knowing how to treat the wire. Getting the balance right between aesthetics and a securely made piece gives me great artistic satisfaction.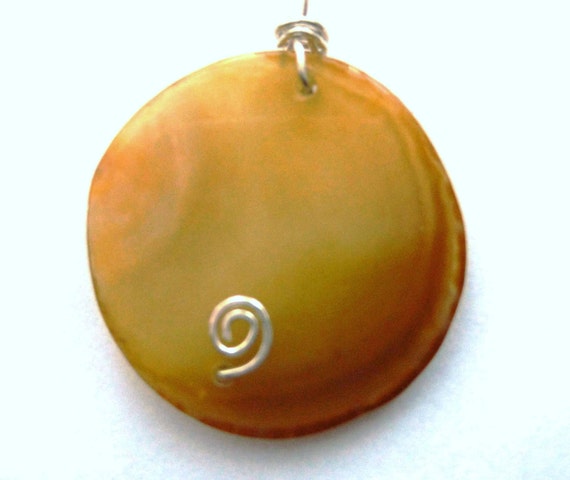 *** *** ***