The tinsel and holly have barely been taken down and already it's time for crafters (and romatic souls) to turn thoughts to the next big Western world holiday, Valentine's Day. It is after all, just a month away. Here are a few ideas for an alternative to the traditional flowers and/or chocolates.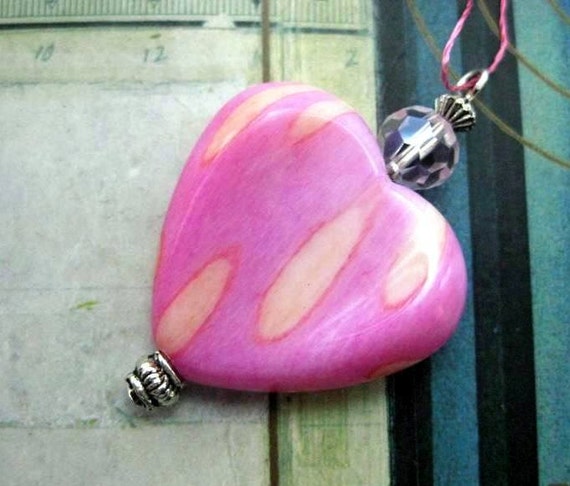 pink ceramic heart ornament or rear view charm
No need to bust the bank if you went all out at Christmas. This pretty ceramic pink heart ornament or rear view mirror will delight a girlie girl and is only €5. It's a super token to give your young daughter for her room too.
A bride to be would especially love this mother of pearl and heart purse charm as her something blue.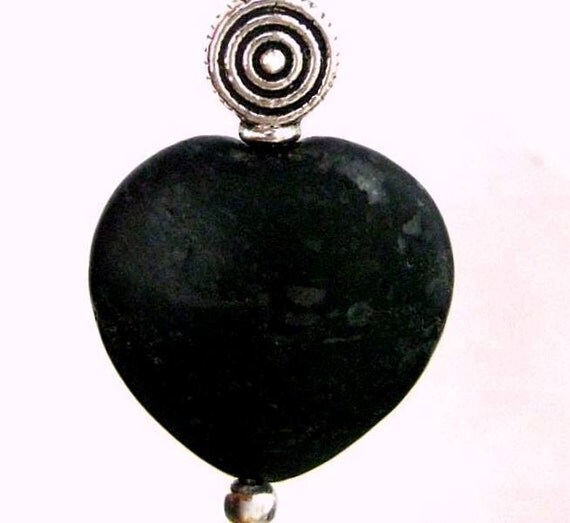 Kilkenny marble heart pendant made in Ireland
And for something rare and uniquely Irish, I suggest this Kilkenny marble heart pendant on sterling silver chain.
Kilkenny
really is in the heart of Ireland so why not a heart made of Kilkenny marble? This ancient, black stone is more often seen in public buildings and lining the pavement curbs in the 'Marble City.' Jewellery pieces are scarce. The grey patches you see are ancient fossils captured in the stone. learn more about this Irish marble by clicking
HERE