Monochrome continues to be a hot trend for the start of 2014 and when it comes to accessories, every woman should have the black staple pieces in her jewellery box. If you go for black and silver, you gain the monochrome look without limiting your choices to black and white outfits only.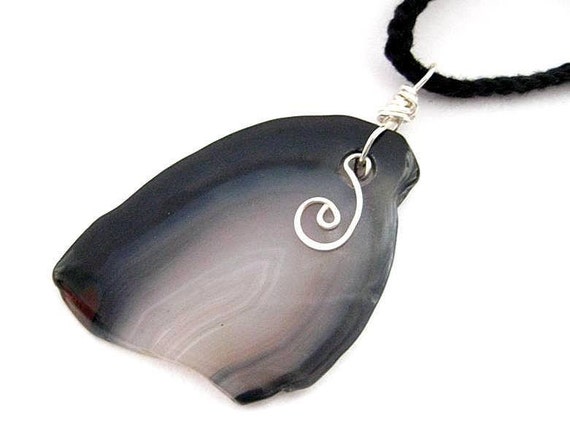 Agate slice pendant, 'Midnight in Dublin'
When it comes to statement pieces, this black and white agate slice pendant really packs a punch. Cut on the cross section, you can see the gorgeous banding of the sleek stone. I decorated it with a simple, sterling silver swirl, a nod to ancient Celtic design. A modern classic, you can wear this piece long after monochrome takes a break from the cat walks.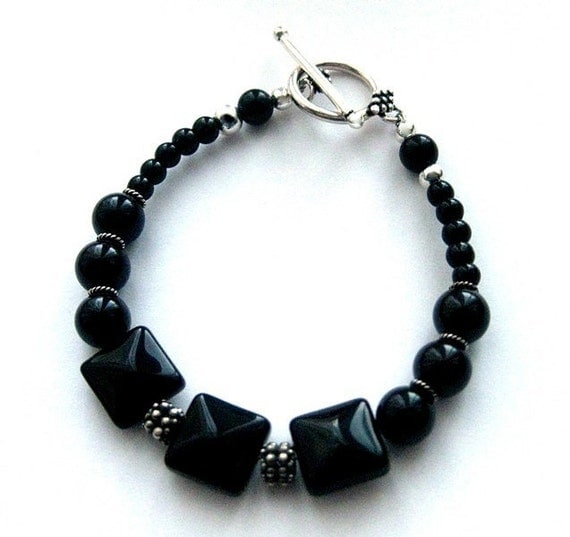 chunky onyx bracelet, inspired by Downton Abbey mourning jewelry
Just like the LBD a black gemstone bracelet is a long-standing must-have in every woman's wardrobe. This chunky onyx bracelet is teamed with pre-oxidised sterling silver for a classic feel.
I was inspired to make it after catching up on missed episodes of season 1 of
Downton Abbey
over Christmas. The mourning jewelry worn by the Grantham ladies after the death of Lady Mary's first 'betrothed' on the Titanic has fired my imagination into overdrive. Watch this space for some exciting pieces in 2014.