sunset over Dublin on Summer Solstice, 21 June 2014 (own photo)
Last week was all about the sea on my blog, and
cool blue shades of handmade jewelry with nautical themes
. In contrast, this week I've been heating things up again with warm pinks and sizzling reds. I took the above photo on the summer solstice. As far as I recall, the sunset was more red than pink, but this is what my wee camera captured and this is what inspired me to bring in a little warmth to my
Etsy shop.
These European, pink crystals are so highly reflective and sparkly that I find it almost impossible to capture the pink with my humble little Canon. On some monitors is may appear bluish but it is a delicate rose.
I usually make angel charms like this to give to my friends and family if they have a baby girl. They make wonderful rear view mirror charms or tiny sun catchers for baby's room. The sparkly angel also comes into her own when hung on a Christmas tree amid fairy lights.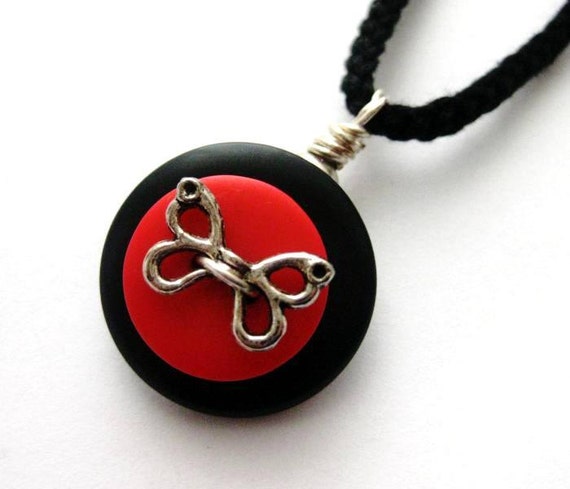 Red button butterfly pendant
I've just realised there is a bit of a winged creature theme going on too.
'Flutter'
is an affordable, red and black button pendant with a silver butterfly detail. It's ideal for that summer vacation. I admit, I've made this button pendant before but I decided to reintroduce it on a new necklace.
necklace on cotton crochet chord
The cotton cord was crocheted by my good friend and Etsy colleague, Mo of
Huggle knits
. I am a big fan of these chains as a stronger alternative to cotton or rubber chords, which can lose their clasps too easily. They close with a plastic button and loop so you can throw them on when on the go and they are comfortable and light to wear. They are easy to clean with a quick rinse in soapy water. And they go really well with my
sea glass and sea pottery pendants!!
If you buy one, you can use them on any of my pendants so no need to purchase another chain.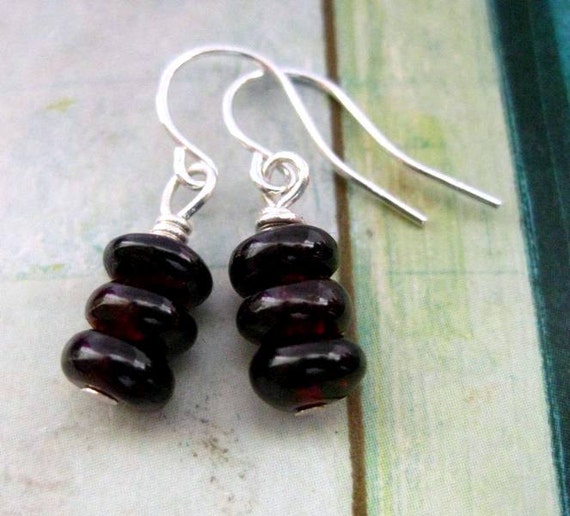 red garnet earrings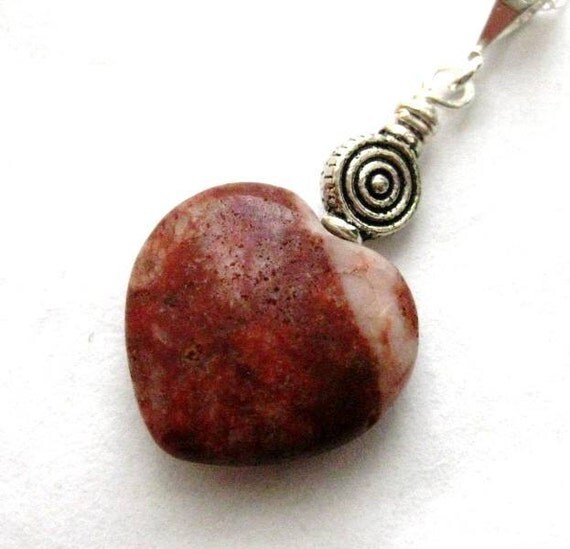 Irish, Cork red marble pendant
I always like to use local materials in my collection and one of my favourites is Cork red marble. This very rare stone is indigenous to Ireland and jewelry beads are scarce. You are more likely to find this stone in public buildings here, particularly churches. Not too far from where I live in Dublin, fine examples can be found in the columns of
John's Lane church.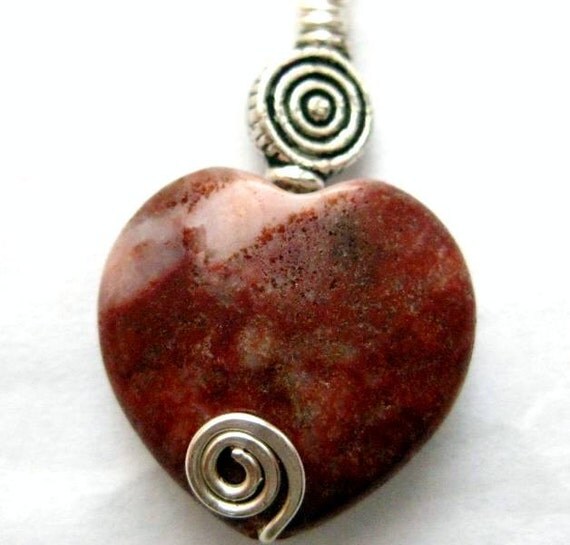 Celtic, spiral detail on the reverse of the pendant
However, the stone does lend itself to some unique jewelry.
'Rosanna'
pendant is made with a beautiful heart shaped specimen, which was carved by a Galway mason. I reference my Celtic heritage a lot in my work. When wire wrapping this piece, I incorporated a silver spiral on the other side. You decide which is the front or back of the pendant!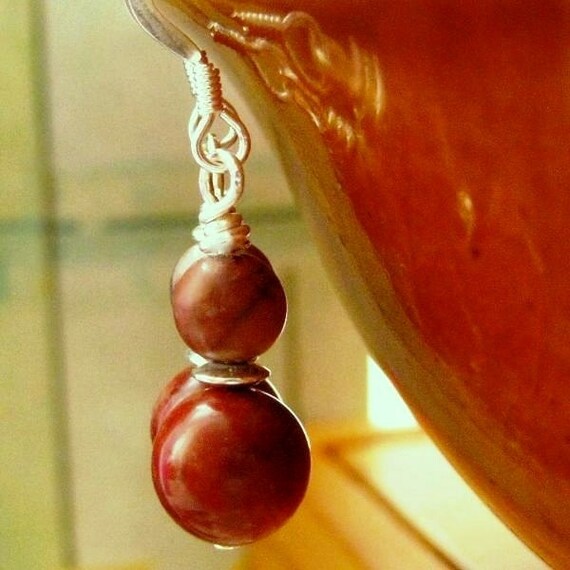 Cork red marble earrings
Also recently listed, are the earrings to match.
'Rosanna'
earrings are a discreet red and a simple style, hung, as always, on sleek sterling silver hooks. You can read more about this Irish stone in my previous post
'A Little About Cork Red Marble.'