Spurred on by the unusual Summer weather we've been enjoying here in Ireland, I've been busy making sea and beach inspired jewelry.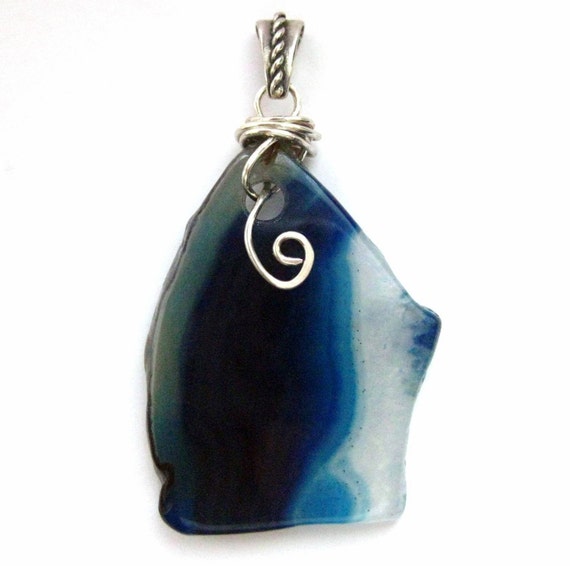 blue agate slab pendant, Deep Waters
Deep Waters
pendant was made from a stunning, cobalt agate slab. The wire is solid sterling silver. The swirl represents a rolling wave or an eddy in the water.
denim blue pendant, Sun & Sea
Catering to all budgets,
'Sun & Sea'
is an affordable denim blue, colour-enhanced jasper stone pendant. I wire wrapped this one in silver plate.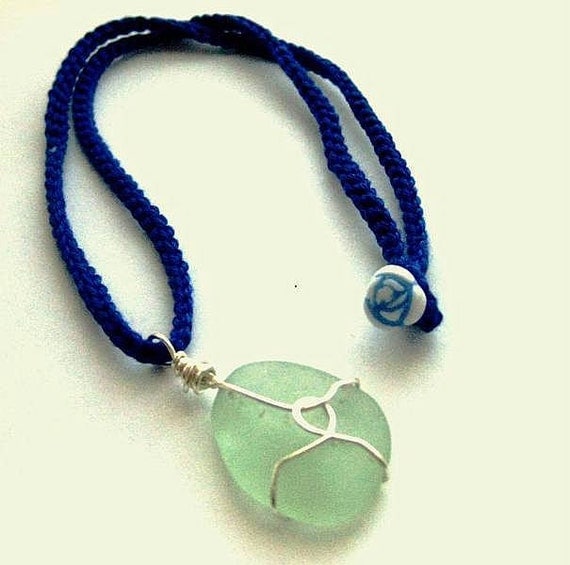 seafoam sea glass pendant, Seascape
Seascape
pendant is a greener blue known as seafoam, a shade similar to aquamarines. I found this perfectly frosted sea glass on a Dublin shore. It must have been rolling about in the Irish sea for decades. Again, this pendant is wrapped securely in silver plated wire.
All three pendants above are available with or without the cotton crochet chains.
Here is a selection of other ocean-inspired (or ocean-given!) jewelry from
my Etsy store: