Pearls are the birthstone for June, although this gem is not a stone at all , but an organic mass that is formed within the shell of a mollusk
.
With the remake of
The Great Gatsby movie
, white pearls are a hot trend for 2013. I'm not talking your Granny's sedate & ladylike string of pearls either, but something with a bit more pzazz; reflecting the decadence and flamboyance of the roaring twenties themselves.
Great Gatsby Inspired, white pearl earrings
I finally got to see the movie this month and I don't know which was more distracting, DiCaprio's smouldering gaze or the stunning costumes and jewellery.
I've been inspired to make something very different to
my usual style
using white pearls and crystal beads. I love
art deco
furniture and architecture, but it's not a style I generally dabble with in jewellery. My designs are usually either modern and streamlined or inspired by my Celtic heritage. Oftentimes I marry both concepts.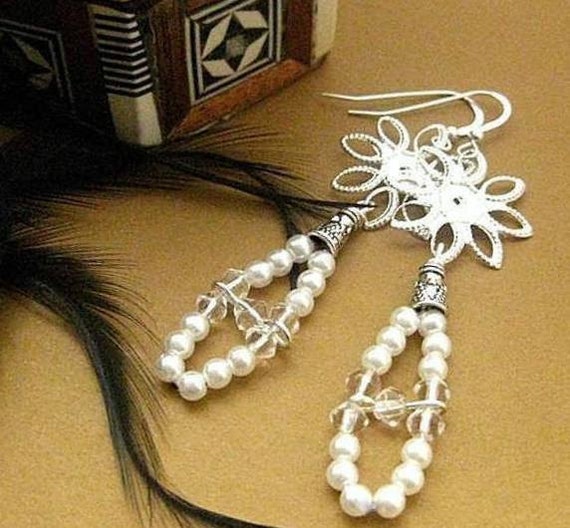 I made these big earrings for fun, allowing myself to experiment and to show a little versatility.
The Gatsby style earrings are just the thing for a summer bride or a graduation ball. The hammered silver flowers are lightweight so the earrings will not drag you down. '
Summer Bloom
' earrings are strictly for up-dos and short hair. You will want to show them off!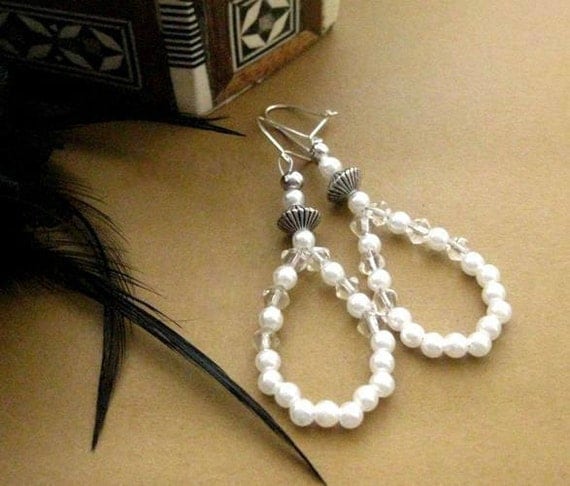 'The Roaring Twenties' pearl earrings
If you'd prefer something a little less ornate, how about the simpler lines of '
The Roaring Twenties
' oval hoop earrings? They are suitable for hair that is worn down, but you wont want to hide them away either!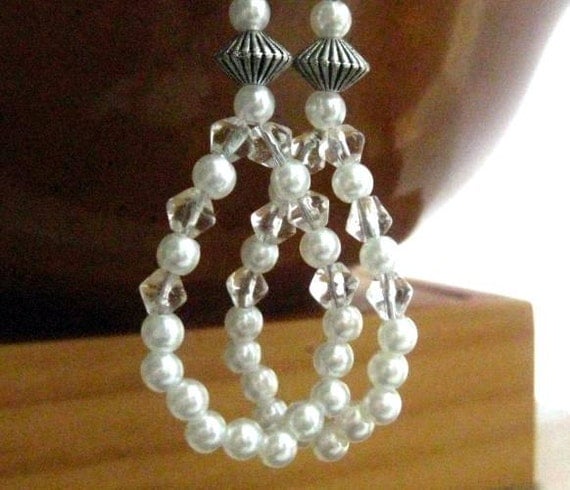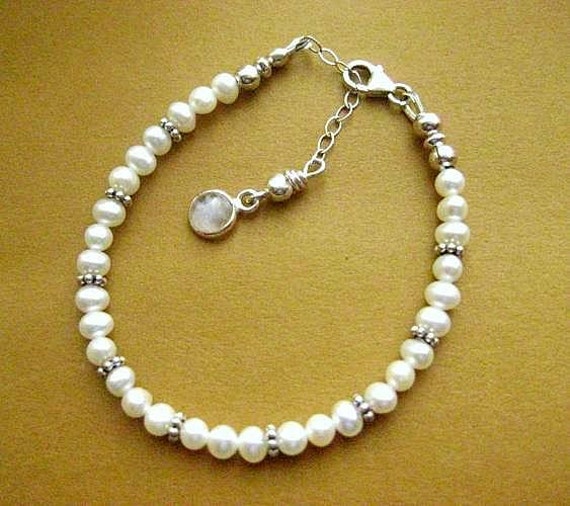 Perhaps you have a flower girl or young bridesmaid who would love this
pearl bracelet
with moonstone charm. I can make a longer bracelet to suit an adult upon request. Please do ask me what charms I currently have available or can make. I can be contacted privately for such requests by hitting the contact button on
my Etsy Store.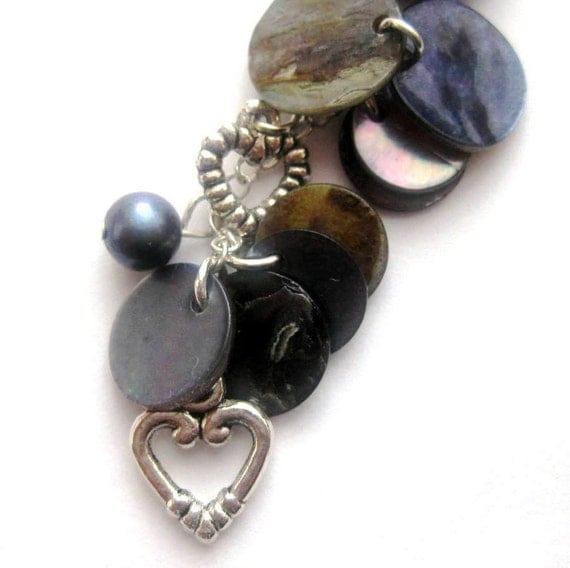 Need something blue? This
silver plate purse charm
is made with mother of pearl discs and indigo freshwater pearls. After the wedding it can serve as daily reminder of your special day - hang it on the rear view mirror of the car!
For information on how to clean pearls please click
HERE