I grew up on a quiet, Dublin, suburban crescent lined with alternating
cherry blossom
and
apple blossoms trees.
I used to love when they were in bloom, looking like giant pink and white candy flosses. When the petals were shed, the pavement became a carpet of
marshmallows
fit for a little princess like me to step on.
Cherry Blossoms in Dublin city
For a city, even the centre of Dublin is pretty green, and at this time of year, often rosy pink. I love that you can turn a corner and accidentally happen upon a row of blossom trees in full blush. Above is one of those surprisingly quiet streets off the main artery from the South into the city centre. I took this shot on my way home a week ago......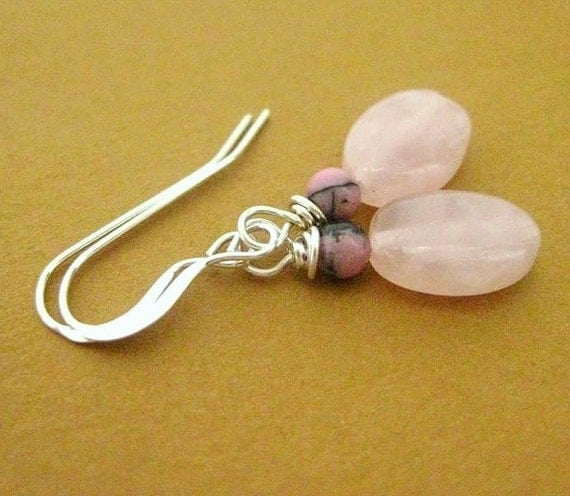 rose quartz and rhodonite earrings, Cherry Blossom
...and then I made these. I couldn't help myself!
Cherry Blossom earrings
are made with delicate pink rose quartz and candy-hued rhodonite. I hope I've captured the essence of childhood summers in them.