The Bailey Lighthouse, Howth, view from lower Cliff path
After a recent walk from Howth village up the cliff path to the lighthouse, I was inspired to make a pair of green, Connemara marble earrings featuring emerald Swarovski crystals. They sold almost immediately and as a once-off design, I won't be making them exactly the same again.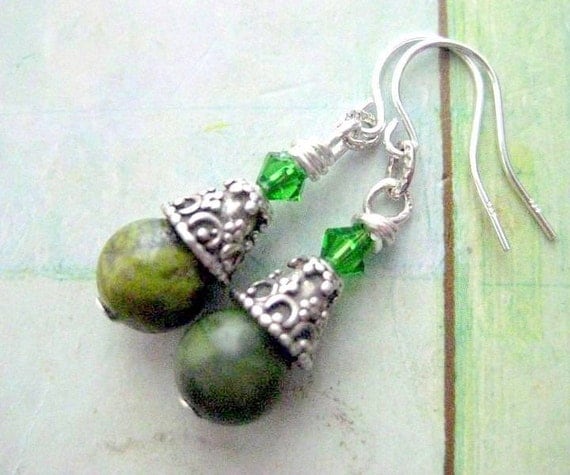 Lighthouse earrings (sold)
So I just had to go and make another pair based on the Lighthouse. Naturally, I used the same Irish stone and the deep emerald crystals, albeit in a completely different design, one that I have used once before, but also inspired by the view.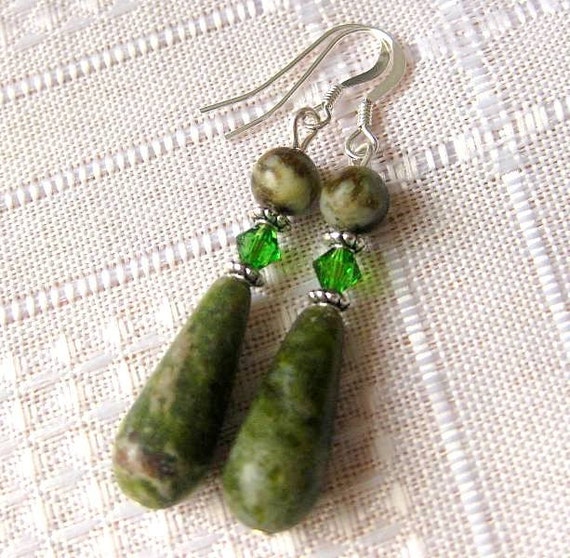 Connemara marble teardrop earrings, Emerald Lighthouses
'Emerald Lighthouses' feature teardrop stones in mossy Connemara marble matched with emerald Swarovski crystal, accented with Bali silver spacers. The hooks are, as always, solid Sterling silver. I hope I have captured the essence of the
Baily lighthouse
and the surrounding landscape for whoever eventually wears these elegant, Irish earrings.