May heralds the beginning of summer in this part of the world so I thought I'd welcome it in with some fresh Summery jewellery using faceted, Austrian crystals in pale sapphire blue. The crystals are the same shade but look slightly different in each photo as the intensity of the blue depends on the light. Both pairs of earrings are perfect for a summer bride or for her bridesmaids. But of course, you don't have to be getting married to treat yourself to these ear candies. You will wear them all year round to any occasion, day or night.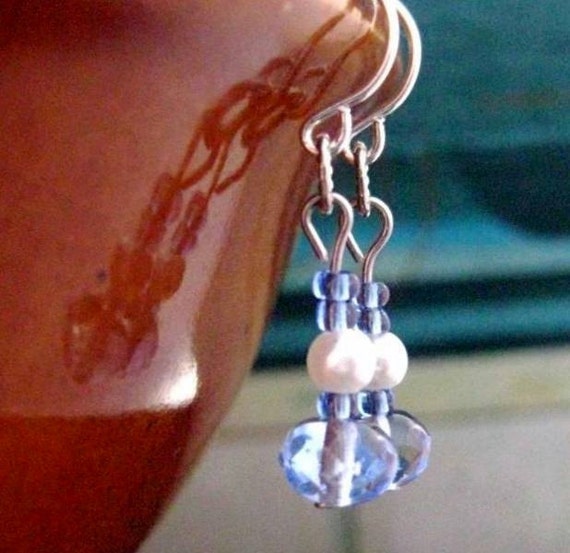 blue crystal and white pearl earrings
The first, '
Yours Forever'
, is a simpler pair, matching the stunning crystals with white, freshwater pearl and Czech glass seed beads in a baby blue. These dainty earrings are very discreet and suitable to wear to work once the honey moon or summer vacation is over.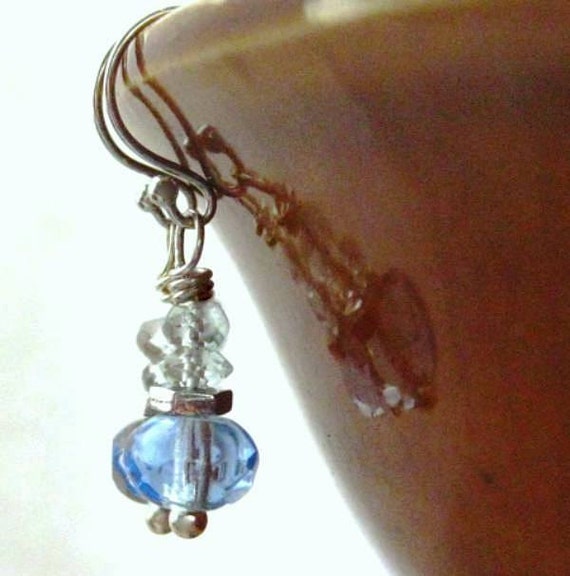 Blue crystal and clear topaz earrings
The second
'Yours Truly'
are matched with tiny, clear topaz gemstones and solid pewter, hexagonal beads. The wrapping and hooks are a little more elaborate. If you can't decide which you prefer, if your dress is very simple, I'd go for these ones.
If you are getting married this summer, I wish you every luck on the day and in the future.
Blue chalcedony earrings. Turquoise dangle earrings. Blue flash labradorite earrings