I spent a little time this weekend tidying up the look of my Etsy store,
Handmade by Amo'r
. I pared back the background variations for a more streamlined look.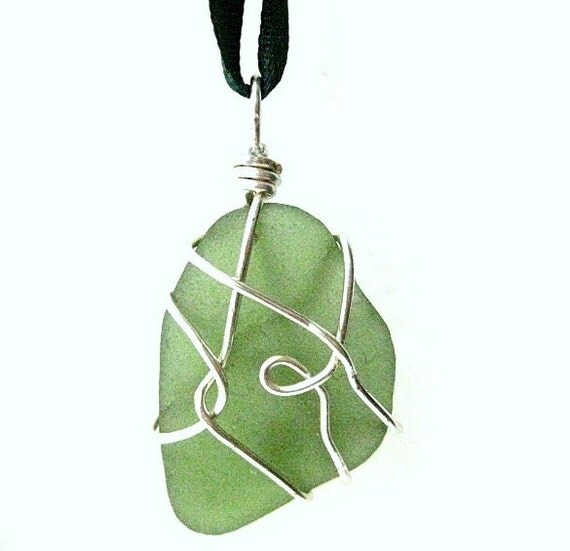 Irish sea glass sun catcher
I have always used maybe 5 or more different back grounds for my main pictures, white being the more frequently used as it makes the items pop. Good photos against a white background also
gets me into a decent amount of treasuries
so I will continue using this for most of my listings.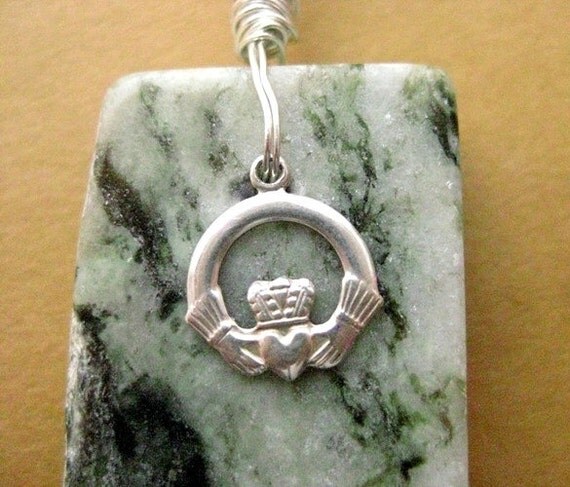 Connemara marble and sterling silver
However, certain shades need a bit of colour to stand out. The mid-tone varieties of
Connemara marble
just will not turn out right for me against a white background. I have found it easier to get a truer depiction of the actual colour if photographed against a pale brown background. Paler
pinks
,
seafoam sea glass
and some other shades also tend to do better against the plain tan backdrop.
Up to now I have also experimented with blue backgrounds, pages of text etc etc. The one above featured in a lot of my listings as it also works with Connemara marble, whites, pinks, purples and aqua sea glass. However it's time to banish it from the main photos!
So yesterday I took a hard look at my shop and concluded that it had lost the run of itself and didn't appear very cohesive. Time to scale down and tidy up!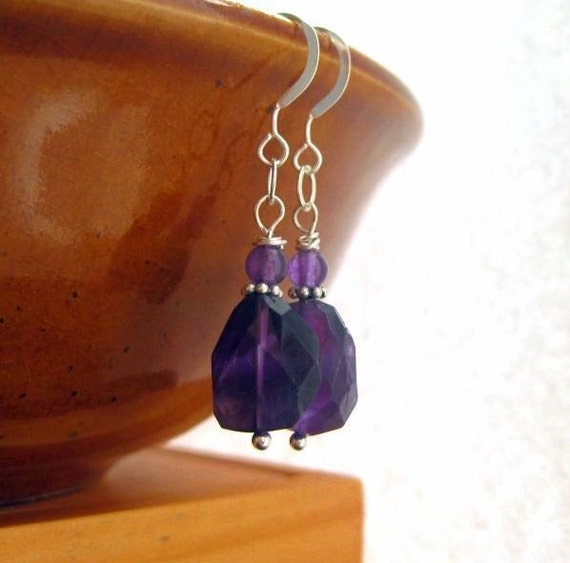 Amethyst earrings
I decided to stick to white and a couple of different brown backgrounds as the running theme. My earrings mostly hang off a brown bowl against a white background and I intend to keep that image as it still ties in with the general scheme of things.
I happily discovered that in nearly all the listings there already existed a suitable photo to bump up to the front. I just had to switch them over to the main pic. There are still a couple of items that need to be re-shot but I hope you agree that the shop is looking a lot more streamlined already without me taking any new photos at all. (Don't you just love it when you realise you already have what you were looking for?)
Above is a screen grab of part of my first page of listings as they are now at the time of writing (Sunday 18 Aug) To my eyes it looks almost like a carefully balanced
treasury
so I hope I got it right. Oh, and even my Etsy mini over near the top right of this blog is looking fresher and sharper! I feel it was time well spent.
Any well-intended photography or shop makeover critiques or hints will always be welcomed in the comments!